GAP Free Check up Browns Plains
In the first place, we offer GAP free check up, cleaning, and x-rays for people with health funds. Whereas, for patients without heath funds, a check up, clean and x-rays will cost just $180.
Check up, Clean, and X-rays
In general, at Brite Dental, you don't have to worry about a paying a gap every six months. We also do gap free check up and cleans for members of all health funds twice a year. Brite dental does a gap free x-rays as and when required.
We Provide GAP Free check up
In case your kid needs treatment, we are pleased to let you know that all children below five years of age get free check ups. Besides, your child might also qualify under the Child Dental Benefit Schedule (CDBS), which allows us to see and treat your child for free. Click here to learn more about CDBS.
Similarly, tooth extractions for people without health funds come with costs varying between $180 and $350, depending on the complexity of the case. If you have a health fund, you pay only the gap. Dr. Sanjeev has around 20 years of experience working with wisdom teeth. So, if it's wisdom teeth removal you need, get in touch with us now!
If a smile makeover is what you need, we can definitely help you. Dr Amrita Sachdeva, our associate dentist, has a special interest in cosmetic dentistry and is the reason behind many a happy smile. The Brite Dental Group is a 10 year old practice and Dr. Sanjeev and his team look forward to seeing you.
Call us now at +61 7 3800 4140 to help make your smile Brite.
Do you have any of these problems?
In case you suffer from one or more of these problems, you will benefit by going through a comprehensive dental exam. This affordable dentist in Browns Plains provides a full range of dental treatment and services for the whole family.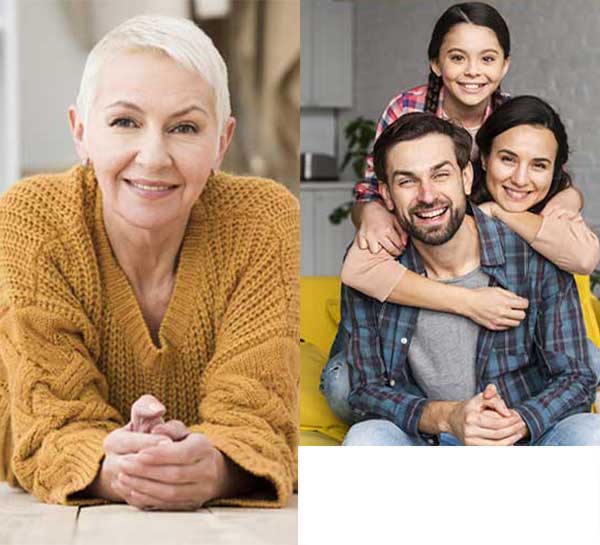 Family Dentist in Browns Plains
This family dentist in Browns Plains also provides a full range of dental services including root canal treatment, fillings, extraction of teeth, cleaning and polishing, dental implants, dentures, veneers, crowns and bridges, tooth whitening, custom fitted mouth guards, as well as preventive dentistry for children.
Call us to schedule your comprehensive dental exam now at +61 434 921 570.