Having a missing teeth can not only affect how you look, but your dental health as well.
Teeth play an important role in chewing and talking, often being on display when you smile. Even if you're missing a tooth from the back portion, not getting it replaced in time can have adverse long-term effects. When looking for a tooth replacement, your basic options include:
Removable Partial Dentures
You may use a removable partial denture as a replacement for missing teeth or tooth. In some instances, they are attached to surrounding teeth through the use of clasps. Getting used to wearing them can take some time. You would typically need to remove your denture before sleeping.
Pros
More affordable than implants and fixed bridges
Typically easier to repair than bridges
Cons
Not as stable as other alternatives
May lead to discomfort
Might require periodical replacement
A fixed bridge gives your dentist the ability to replace on or more of your missing teeth. Thus, a bridge attaches to the teeth on both sides of a dental gap, which your dentist has to prepare accordingly.
Only your dentist can remove your fixed bridge.
Pros
More cost effective than implants
Removal for cleaning not needed
Function and feel like natural teeth
Cons
Teeth next to the bridge typically affected
More expensive than removable partial dentures
Implants may be used to support one or more teeth, or even an entire set of dentures. A dental implant offers the same functionality as that of natural teeth. Your dentist will start by surgically inserting a titanium post into the jaw bone. A healing process follows, which, in some cases, extends to months. Then, a crown, a bridge, or a denture is attached to the implant post.
Pros
Very similar to having natural teeth
Neighboring teeth not affected
Usually a long-term solution
Cons
Not suited for everyone
Might require more trips to the dentist than the other options
More expensive than removable dentures and fixed bridges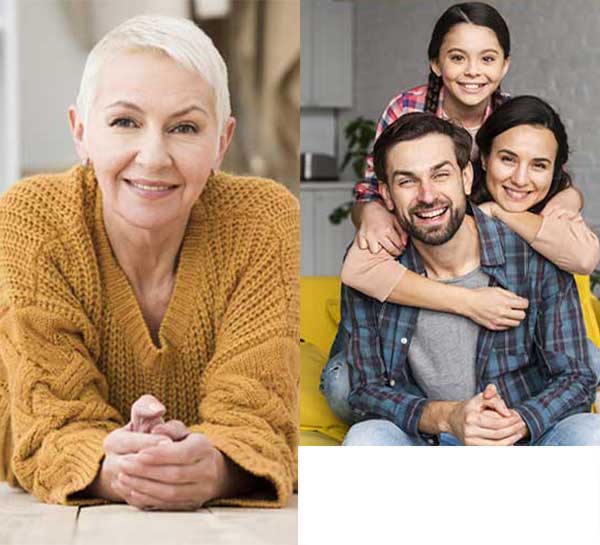 Family Dentist in Browns Plains
This family dentist in Browns Plains also provides a full range of dental services including root canal treatment, fillings, extraction of teeth, cleaning and polishing, dental implants, dentures, veneers, crowns and bridges, tooth whitening, custom fitted mouth guards, as well as preventive dentistry for children.
Call us to schedule your comprehensive dental exam now at +61 434 921 570.