Restorative dentistry involves fillings, veneers, crowns, bridges, full and partial dentures, dental implants and endodontics. Besides, the main aim of restorative dentistry is to keep your mouth healthy and functional.
Restorative dentistry is the term dental professionals use to explain how they replace missing or damaged teeth. For example, fillings, crowns, bridges and dental implants are common restorative options.
Restorative Dentistry at Brite Dental Group
Restorative dentistry in Brite Dental Group focuses on replacing damaged or missing teeth. We primarily remove and repair cavities and provide treatment for other oral conditions including root canal treatment. We also specialize in treating patients who need dental repairs due to trauma or injuries.
Restorative dentistry also incorporates treatments from other dental fields, including endodontics, prosthodontics, and periodontics. Sometimes patients require multifaceted care, which means they may require treatment from more than one specialist.
At Brite Dental Group, we treat patients at every stage of life, including children, teens, adults, and seniors.
Unlike dentures, which need to be removed for cleaning, all crowns and most bridges function as fixed prosthetics. We might recommend the use of either in different scenarios
This branch of dentistry specialises in studying and treating problems that involve the soft inner tissue of teeth – the pulp. Endodontists commonly performs root canal treatment. They also perform endodontic surgery and other special procedures that can save teeth after traumatic injuries
The most common use of dental implants is to replace missing teeth. In some cases, dental implants supports crowns, bridges, and other dental prosthetics. An implant provides a strong foundation for a replacement tooth, and the end-result matches the natural feel of your teeth.
Dentures function as replacements for missing teeth. Typically, you must take your denture out for cleaning at least every night. While they don't provide the exact same feeling as natural teeth, modern day technology has made them considerably more comfortable than before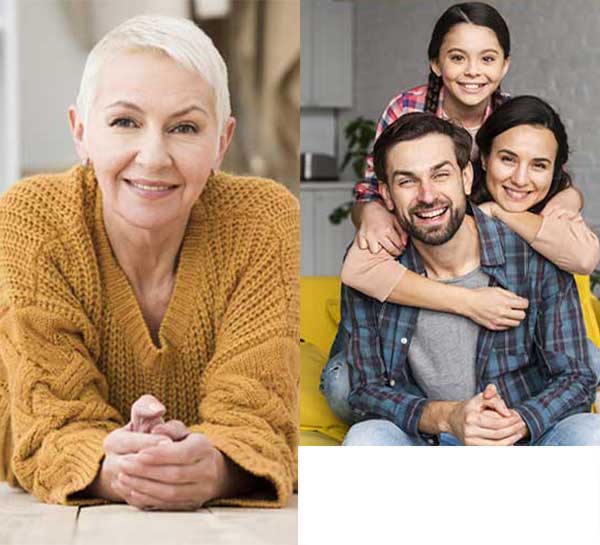 Family Dentist in Browns Plains
This family dentist in Browns Plains also provides a full range of dental services including root canal treatment, fillings, extraction of teeth, cleaning and polishing, dental implants, dentures, veneers, crowns and bridges, tooth whitening, custom fitted mouth guards, as well as preventive dentistry for children.
Call us to schedule your comprehensive dental exam now at +61 434 921 570.